What Is Abuse?
Abuse is when someone controls the behaviour of another by manipulation or force.
Types of abuse include;
relationship abuse (emotional abuse),
domestic violence,
other physical abuse, and
sexual abuse, where someone feels pressured to do something sexual.  
In abusive relationships there are issues of powerlessness, control and anger.   These vary from minor to very serious.
From being bullied to bashed, all forms of abuse can be very difficult to deal with.  Abuse impacts people of all income levels, sexual orientation and social standing.
And abuse is worth removing.
"There is no greater agony than bearing an untold story inside you."
― Maya Angelou, I Know Why the Caged Bird Sings
The Impact of Abuse
All forms of abuse can have a huge impact on your life leaving you feeling wooden and hollow.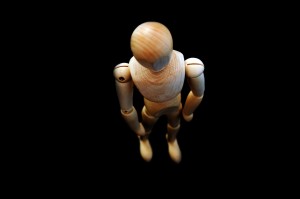 Unfortunately many people who have been abused or raped know the aggressor.   The abuser may be a close friend, relative, clergy or past partner.
Abuse can impact our ability to build and maintain healthy relationships where the needs of everyone are considered.
Being abused can leave you feeling worthless, alone and unable to break away.  The impact of childhood or sexual abuse may only manifest later in life.  This may leave you feeling somewhat to blame.
Sometimes partners of sexual abuse survivors also benefit from the support of a counsellor.
There is funding available for religious order abuse under Towards Healing. (Karen can tell you more about this.)
Freeing Your Self From The Impact Of Abuse
Unfortunately abuse can warp your perspective, impact how you 'read' normal situation and impact your confidence.
Overcoming abuse can give you more success in life, improve your general happiness and remove some of the trauma of abuse.  Exploring and working to overcome response reactions enables you to;
free yourself from mind games and confusion, and have healthy relationships.
Working with a non-judgmental counsellor helps you to separate emotions and logic, and improve your general compass on all kinds of social situations.  Counselling offers a safe space to explore and address the impact that recent or past abuse has had on your life and relationships.
"If I were free, as a physician, to say what I pleased, I would tell every abused person I see that there is an entire world out there that is nothing like the one you're living. Go discover it."
― C. Kennedy, Omorphi
Sample Effects of Abuse
Depression
Anger
Stress
Anxiety & phobias
Relationship difficulties
Fear of being unlovable or abandoned
Low self esteem
"There is a moment in our healing journey when our denial crumbles; we realize our experience and it's continued effects on us won't "just go away". That's our breakthrough moment. It's the sun coming out to warm the seeds of hope so they can grow our personal garden of empowerment" ~ Jeanne McElvaney