What Is Counselling?
Counselling is about assisting you to get the most out of life.  It's a personal journey with Karen as your guide.  It involves self discovery of past and present issues.  People from all walks of life benefit from therapy.
"I found Karen to be very easy to talk to. She made me feel very comfortable and is a very informed therapist offering some practical solutions to my anxiety issues." – annoymous
Counselling is sometimes referred to as "talk therapy" Karen offers different types:
Cognitive Behavioural therapy (C.B.T) and Brief Solution Focused Therapy (B.S.F.T) are both brief present-oriented therapies looking strongly at behaviour changes / behaviour modification e.g. anger management, panic attacks and some types of depression.
Coaching.  Karen uses coaching when working with parenting issues and for career coaching; such as when considering going for a new job or to enhance professional performance.  It is goal focused with a direct course of sessions, and consists of two equals collaboratively working towards agreed goals.  Coaching often brings clarity to next steps and breaks steps down into a "doable" size.  Every athlete has a coach to help them get better results. What would you achieve with a coach?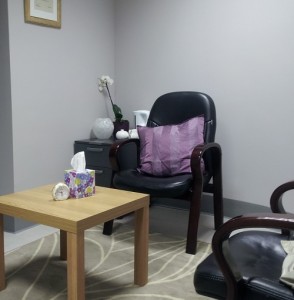 Counselling can cover all issues.  It can be brief or longer term.  It's not as direct as coaching or as focused on behaviour as C.B.T.  It's more a journey of self discovery.  It's a learning experience of how you work and why.  And deciding if you want to change some of the ways you operate.  It helps you to uncover who you are and reach your  potential through self discovery.  It may relate to self esteem, depression or separation.
Psychotherapy is generally longer term counselling.  It focuses on moods, feelings, thoughts and behaviours, and how you respond to life's challenges. Often issues arise from childhood.  Those who have experienced sexual abuse, domestic violence, abandonment issues, child abuse / neglect benefit from this type of therapy.
Supervision, or clinical supervision, is for professions who work with people.  Supervision enables therapists, prison officers, palliative care staff and the like to continue to develop their competence as well as self care.  Part of the Code of Ethics and Practice, all Irish Association for Counselling and Psychotherapy (I.A.C.P) members participate in supervision.
How Can I Get Started With Counselling?
Typically there is an initial contact via a short phone conversation to establish contact where you arrange a time and location to meet with Karen.  Most people find this gentle and business-like.
What To Expect From The Initial Counselling Meeting?
In the initial meeting you and Karen will talk about why you are considering counselling and what you might hope to get out of it.  It is a chance to assess if you will be comfortable working with Karen and to ask questions.  Usually Karen will suggest a plan.  What to expect from counselling and fees will be agreed.  For example you might arrange to meet once weekly for 6 – 8 weeks.   This initial half hour meeting costs €30.
=> Enquire About Counselling With Karen.
What To Expect From Counselling Sessions?
Sessions are a therapeutic hour (50 min).  During your counselling sessions, you will be encouraged to express your thoughts and feelings.   Discussing your concerns with a counsellor can help you to process your feelings and thoughts more fully.  In return this helps you find your own solutions and understanding.
"Karen has informative ideas that give me food for thought as I decide what to do next."  – Mother of two
Can I Trust My Counsellor?
A good counsellor will focus on you and listen without judgement or criticism.  Karen may provide suggestions to help you deal with problems.   Karen will not tell you what to do.  An experienced fresh neutral perspective can be helpful to explore what different options might look like.  Click here for => more about Karen.
You need to build a trusting and safe relationship together.  If you feel that you are not getting on, or that you are not getting the most out of your sessions,  please discuss this with Karen as you need to be able to establish trust.
It can be a great relief to share your concerns with someone who acknowledges your feelings.  A neutral person may be able to help you reach a positive solution.
Why Might You Want To Try Counselling?
Counselling can provide guidance and direction to explore life experiences or areas of your life with someone in your corner.   There may be a variety of items that you are pondering.  A neutral person can help you reach a positive solution.  For example you might be asking yourself:
What would you like to be different?
Is the relationship good for me?
Is the relationship balanced?
What do healthy ways of relating look like?
How else could you approach the problem?
Are relationships from your past / childhood colouring how you are managing now?
What can you learn from how your 'family of origin' and how they/you dealt with life's challenges?
Are there things you'd like to do differently?
Different counselling issues impact different people in different ways.  It can be a great relief to share your concerns with someone who acknowledges your feelings.